GAN Announces Launch of Sports & iGaming in Mexico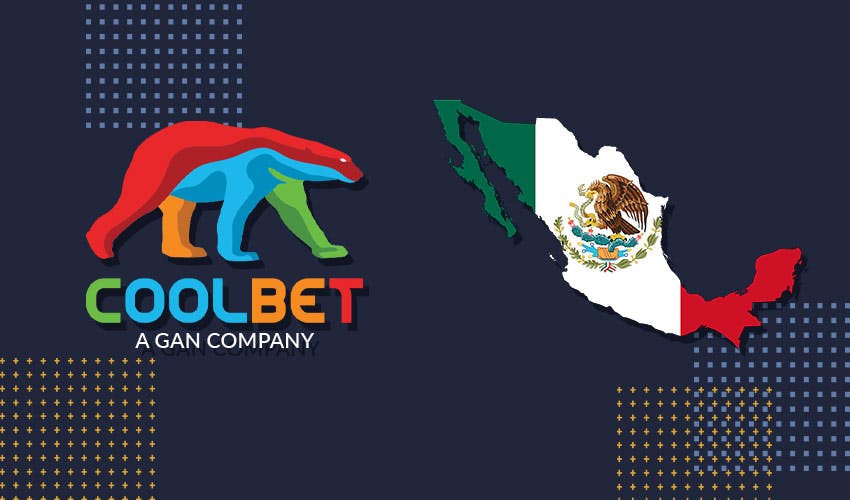 Launch Marks Coolbet's 10th Jurisdiction
Coolbet will provide its sport betting & iGaming experience to the fast growing regulated Mexican market
Irvine, California | January 17, 2023: GAN Limited (NASDAQ: GAN) (the "Company" or "GAN"), a leading North American B2B technology provider of real money internet gaming solutions and a leading international B2C operator of online sports and casino under the Coolbet brand, launched  in the regulated Mexican market, making it Coolbet's tenth country of operations.
Starting January 16, Coolbet has partnered with a locally licensed partner allowing the use of its brand to offer eligible customers in Mexico the opportunity to place bets on its cutting edge platform and will also provide support to the operations. Players can expect access to a unique and personal experience through leading products and local customer service. Coolbet's in-house team of bookmakers will offer top-market odds and a localized sports betting menu. Mexican sports fans will be able to bet on the most popular events in Mexico and LATAM, including the 2023 Mexico Open, MLB Mèxico, Copa Libertadores, Copa Sudamericana, Recopa Sudamericana, and Formula 1, among many others.
Endre Nesset, President of B2C for GAN, commented:
"We are thrilled to be live and operating in the regulated Mexican market and bringing the award-winning Coolbet brand to local players. We expect our share of the market to grow over time, but initially we expect both investment spend and revenue to be modest, as we gain familiarity with the market. Thus far, our planned launch in Mexico has been asset-light, with limited marketing spend focused on targeted social media and digital campaigns, and plans to sponsor Mexican athletes and streamers to drive awareness. We look forward to supporting our local partners as we grow our presence in this exciting market."
About GAN Limited
GAN is a leading business-to-business supplier of internet gambling software-as-a-service solutions predominantly to the U.S. land-based casino industry and is a market-leading business-to-consumer operator of proprietary online sports betting technology internationally with market leadership positions in selected European and Latin American markets. In its B2B segment, GAN has developed a proprietary internet gambling enterprise software system, GameSTACK™, which it licenses to land-based U.S. casino operators as a turnkey technology solution for regulated real money internet gambling, encompassing internet gaming, internet sports betting, and social casino gaming branded as 'Simulated Gaming.'
Forward-Looking Statements
This release contains forward-looking statements within the meaning of the Private Securities Litigation Reform Act of 1995. All statements contained in this release that do not relate to matters of historical fact should be considered forward-looking statements, including statements regarding future business opportunities as well as statements that include the words "expect," "intend," "plan," "believe," "project," "forecast," "estimate," "may," "should," "anticipate" and similar statements of a future or forward-looking nature. These forward-looking statements are based on management's current expectations. These statements are neither promises nor guarantees, but involve known and unknown risks, uncertainties and other important factors that may cause actual results, performance or achievements to be materially different from any future results, performance or achievements expressed or implied by the forward-looking statements. Please refer to the Company's annual, quarterly and current reports filed on Forms 10-K, 10-Q and 8-K from time to time with the Securities and Exchange Commission for a further discussion of the factors and risks associated with the business.   Readers are cautioned not to place undue reliance on any forward-looking statements, which speak only as of the date on which they are made. The Company undertakes no obligation to update or revise any forward-looking statements for any reason except as required by law.
Investor Contacts:
GAN
Robert Shore
Vice President, IR and Capital Markets
(610) 812-3519
Alpha IR Group
Ryan Coleman or Davis Snyder
(312) 445-2870