GAN Announces Successful Launch of Sports & iGaming in Ontario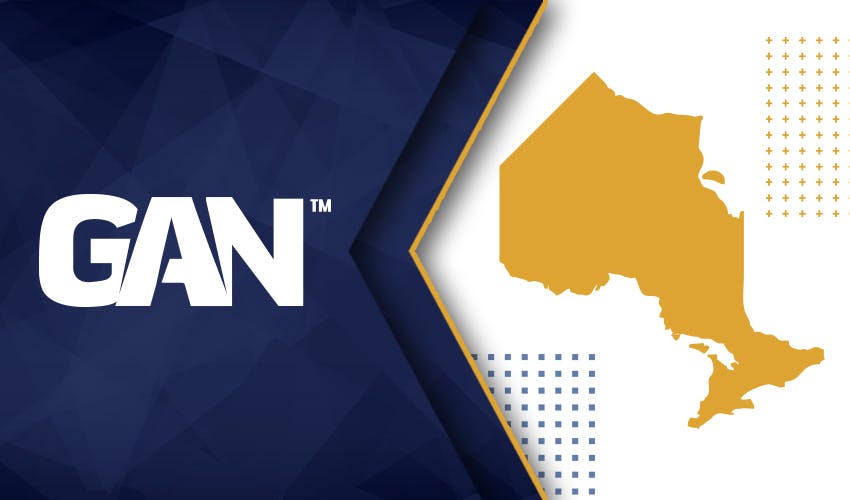 B2B technology platform and B2C segment launched concurrently in Ontario on April 4
GAN Limited (NASDAQ: GAN) (the "Company" or "GAN"), a leading North American B2B technology provider of real money internet gaming solutions, today announced its concurrent launch of Sports and iGaming in Ontario.  
On April 4, 2022, the Company launched its GameSTACK™ technology platform to support our operating partner as their PAM (Player Account Management) system enabling both online sports betting & iGaming in Ontario. The Company's B2C segment (Coolbet) simultaneously launched 'day one' as a licensed operator in the Ontario market after being awarded a license by the Alcohol and Gaming Commission of Ontario (AGCO).
Don Ryan, President Enterprise Solutions of GAN, commented: 
"I'd like to thank the team for their diligent work to power our operating partner on the market on the first day of operations. We expect the Ontario iGaming and online sports betting market to be a key growth driver given the province's population density."
Anders Karlsen, President, B2C of GAN, commented: 
"The team is thrilled to bring the award-winning Coolbet offering to sports fans in Canada. We look forward to our partnership with the Alcohol and Gaming Commission of Ontario to bring gaming to this exciting new market so that players can enjoy a safe, fun and legal playing experience."
About GAN Limited
GAN is a leading business-to-business supplier of internet gaming software-as-a-service solutions predominantly to the U.S. land-based casino industry. Coolbet, a division of GAN, is a market-leading operator of proprietary online sports betting technology with market leadership positions in select European and Latin American markets. GAN has developed a proprietary internet gaming enterprise software system, GameSTACK™, which it licenses to land-based casino operators as a turnkey technology solution for regulated real money internet gaming, encompassing internet gaming, internet sports gaming, and virtual Simulated Gaming. Additional information about GAN can be found online at www.GAN.com.
Forward-Looking Statements
This release contains forward-looking statements within the meaning of the Private Securities Litigation Reform Act of 1995. All statements contained in this release that do not relate to matters of historical fact should be considered forward-looking statements, including statements regarding future business opportunities as well as statements that include the words "expect," "intend," "plan," "believe," "project," "forecast," "estimate," "may," "should," "anticipate" and similar statements of a future or forward-looking nature. These forward-looking statements are based on management's current expectations. These statements are neither promises nor guarantees, but involve known and unknown risks, uncertainties and other important factors that may cause actual results, performance or achievements to be materially different from any future results, performance or achievements expressed or implied by the forward-looking statements. Please refer to the Company's annual, quarterly and current reports filed on Forms 10-K, 10-Q and 8-K from time to time with the Securities and Exchange Commission for a further discussion of the factors and risks associated with the business. Readers are cautioned not to place undue reliance on any forward-looking statements, which speak only as of the date on which they are made. The Company undertakes no obligation to update or revise any forward-looking statements for any reason, except as required by law.
Investor Contacts:
GAN
Robert Shore
Vice President, IR and Capital Markets
(610) 812-3519
[email protected] 
Alpha IR Group
Ryan Coleman or Davis Snyder
(312) 445-2870
[email protected]