Launch of GAN Limited Road Show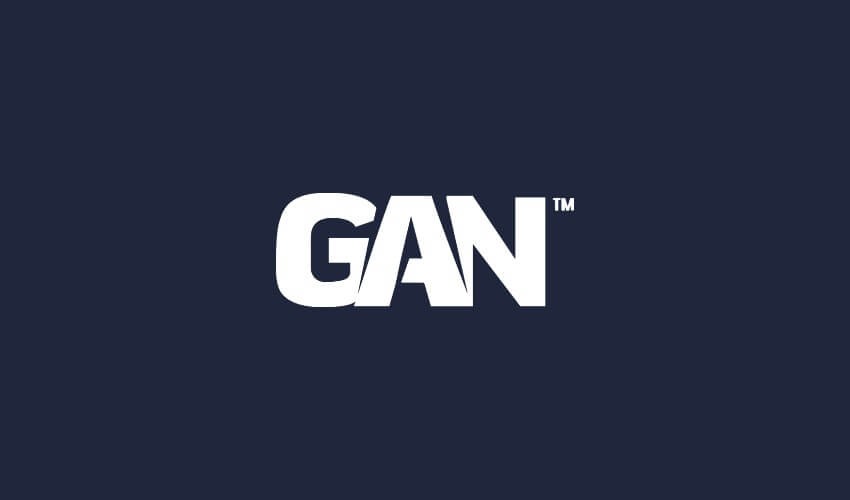 Launch of GAN Limited Road Show
GAN PLC
Launch of GAN Limited U.S. Roadshow
 
GAN plc ("GAN" or the "Company") today announces the launch of the roadshow in relation to the GAN Limited U.S. fundraise and the filing of an amended Form F-1 registration statement with the SEC confirming an offering of 4,055,000 ordinary shares of GAN Limited with an expected price range of $6.50 to $8.50 per share. GAN Limited is expected to become the GAN holding company following pricing of the U.S. fundraise and the Scheme becoming effective and also expects to grant the underwriters a 30-day option to purchase up to an additional 608,250 ordinary shares at the initial public offering price less the underwriting discounts and commission.

The amended filing includes preliminary estimates of financial results for the three months ended March 31, 2020 and revenue guidance for the full year 2020, which is summarized below:
Unaudited preliminary financial estimates for Q1 2020:
Total revenue will be in the range of approximately $7.5 to $8.0 million.
Adjusted EBITDA will be in the range of approximately $1.8 to $2.2 million.
Total cash balance will be approximately $6.0 million.
In Q1 2020, revenue from Internet sports betting, although impacted by COVID-19, appears to be more resilient than originally anticipated by management and the Company expects gross operator revenue to be approximately $141 million, up from $120.8 million in the fourth quarter of 2019, with gross operator revenues from Internet casino gaming in the United States increasing by 279% year-over-year, in part due to the impact of COVID-19 on the period beginning on March 12, 2020.

For 2020, the Company expects revenue to be in the range of $37 million to $39 million. This estimate is based on management's assessment of existing and anticipated customer opportunities, evaluated on a contract by contract basis, and discounted for probability of success.
A copy of the Form F-1 registration statement (as amended) has been filed with the SEC and can be sourced at https://www.sec.gov/edgar/search-and-access.  The registration statement will shortly be available on the Company's website www.GAN.com. The registration statement has not yet become effective. The securities offered pursuant to the registration statement may not be sold, nor may offers to buy be accepted, nor may any portion of the purchase price be received, prior to the time the registration statement becomes effective. This press release shall not constitute an offer to sell or a solicitation of an offer to buy these securities, nor shall there be any sale of these securities in any state or jurisdiction in which such offer, solicitation or sale would be unlawful prior to registration or qualification under the securities laws of any such state or jurisdiction.

Expected timetable of principal events

It is anticipated that pricing of the U.S. fundraise will occur on or around next Tuesday 5 May 2020, subject to market and regulatory conditions. Subject to the market and regulatory conditions regarding the pricing and closing of the U.S. fundraise and contingent on the Scheme becoming Effective, the following is the expected timetable of principle events:
Pricing of the U.S. fundraise
6.00p.m. BST | 5 May 2020
Announcement of results of U.S. fundraise
7.00a.m. BST | 6 May 2020
Suspension of trading of GAN plc on AIM
7.30a.m. BST | 6 May 2020
Commencement of trading of GAN Limited on NASDAQ
Cancellation of trading of GAN plc on AIM
7.00a.m. BST | 7 May 2020
Each of the dates in the above timetable is subject to change. All times are London times unless otherwise stated, and are approximates. If for any reason it becomes necessary to adjust the expected timetable, the Company will make an appropriate announcement through a Regulatory Information Service giving details of the revised dates. The Longstop Date for the Scheme is 14 May 2020.

Definitions
Terms and expressions used in this announcement shall, unless the context otherwise requires, have the same meanings as given to them in the Scheme Document.

About GAN PLC
GAN PLC is a leading business-to-business supplier of internet gambling software-as-a-service solutions to the US land-based casino industry. GAN PLC has developed a proprietary internet gambling enterprise software system, GameSTACK™, which it licenses principally to land-based US casino operators as a turnkey technology solution for regulated real-money internet gambling, encompassing internet gaming, internet sports gaming and virtual Simulated Gaming.
Forward-Looking Statements
This announcement may contain certain forward-looking statements. These forward-looking statements include all matters that are not historical facts. These forward-looking statements involve risks and uncertainties that could cause the actual results of operations, financial condition, prospects and the development of the sector in which GAN PLC operates to differ materially from the impression created by these forward-looking statements. GAN PLC does not undertake any obligation to update or revise any forward-looking statements, whether as a result of new information, future events or otherwise. Do not place undue reliance on forward-looking statements, which speak only as of the date of this announcement.
---
For further information please contact:
US Investors: The Equity Group
Adam Prior
212.371.8660
UK & Ireland Investors: Newgate Communications
Adam Lloyd
Giles Croot
+44 (0) 20 3757 6880
Davy (Nominated Advisor and Joint Broker)
John Frain/Barry Murphy
+353 1 679 6363
Liberum (Joint Broker)
Neil Patel/Cameron Duncan
+44 (0) 20 3100 2000