GAN Launches Internet Gambling
for Parx Casino in New Jersey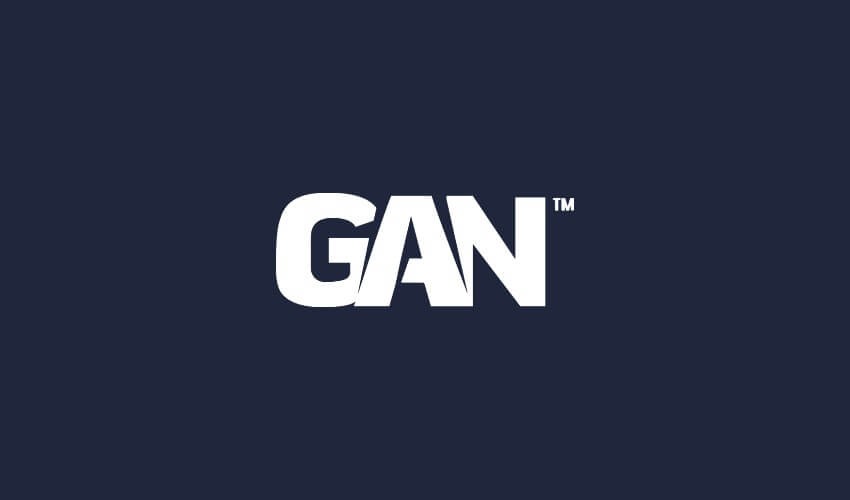 GAN launches Internet gambling for Parx Casino in New Jersey

Pennsylvania's largest casino is now online in neighbouring State of New Jersey offering Internet gambling integrated with their on-property rewards program
London | October 7, 2019: GAN plc ("GAN" or the "Company"), an award-winning developer and supplier of enterprise-level B2B Internet gaming software, services and online gaming content in the United States, today announces that GAN and Greenwood Gaming & Entertainment, Inc. trading as 'Parx Casino' ("Parx Casino") have launched Internet gaming in the State of New Jersey now available online 24/7 since Friday October 4, following a three-day soft launch period.

Parx Casino patrons can also link their Reward Card online to their counterpart Internet gambling account, enabled by GAN's U.S. patented integration framework. This represents the second U.S. State that GAN has launched Parx Casino in, following the launch of Internet sports betting and Internet casino gaming in Pennsylvania on June 24 and July 15, respectively.

Highlights
Parx owns and operates the #1 land-based casino property in Pennsylvania located a short distance from Philadelphia, Pennsylvania's largest City. In the most recent fiscal year ended June 30, 2018 Parx Casino generated $570m from slot machines and table games on-property representing a 18% share of the Pennsylvania's $3.2bn gaming market.
GAN's US-patented technology enables Parx Casino patrons enrolled in the on-property loyalty program, to sign up online and instantly link their reward cards to their online account permitting those guests to trade in their reward points earned from on-property gaming for cash online and/or to earn rewards points from Internet gaming and/or sports betting, to be subsequently redeemed on-property.
Management Commentary

Dermot Smurfit, Chief Executive Officer of GAN commented:

"Launching the largest casino in Pennsylvania online has now logically extended across the border into New Jersey, extending their reach into New Jersey's fast-growing and established Internet gambling market. This represents an incremental revenue opportunity for GAN and is a logical extension of our technology infrastructure to serve Parx Casino patrons who routinely cross the invisible border between these two populous States."

John Dixon, Chief Operating Officer of Greenwood Gaming & Entertainment, Inc commented:

"GAN has now ably demonstrated it abilities to serve our business needs in multiple States which aligns with the cross-border nature of our existing retail gaming customer base. GAN's launch in New Jersey was a case study in on-time delivery and professional excellence and will enable our patrons to gamble online in either Pennsylvania or New Jersey, as they wish."


Frequently Asked Questions (FAQ's)
For investors and Industry analysts: The core of a "Platform" from both a technical and regulatory standpoint is the Player Account Management System i.e. where highly sensitive customer and player activity data is stored and processed. Other elements of Platform can include a sportsbook transaction engine, gaming content integrations, payment services, marketing services, trading services and other ancillary activities. However, the core functionality to describe B2B systems and services as a 'Platform' is the Player Account Management System. This is also the layer of B2B activity which tends to require regulatory approval as a 'Platform' since it is the focal point of data and player security. Therefore, without the Player Account Management System, a service provider might be offering very valuable B2B functionality but not in the strictest sense a 'Platform' (source: Regulus Partners).
Pennsylvania's population of 12.8m is +42% larger than New Jersey's population of 8.9m.
There are currently twelve (12) land-based casino properties in Pennsylvania which together generated $3.2bn in land-based gross gaming revenue in fiscal year 2017/18 ending June 30, 2018.
Internet casino gaming in the neighbouring State of New Jersey is a fast-growing market which generated $221m in Gross Gaming Revenue in CY2017 (+30% Year on Year) and is anticipated to grow +20% Year on Year to ~$266m in CY2018E.
Patent 8,821,296 was issued to GAN plc in September 2014 and governs the automated authentication, card linkage and intra-system messaging between the on-property Casino Management System and GAN's Internet gaming system. Already proven for Simulated Gaming, the launch of the real money Internet casino gaming for Parx Casino is anticipated to generate new on-property visitation by Internet-first players as well as increase visitation rates among patrons who first engage on-property with Parx Casino then subsequently play online from home, accumulating reward points from online play.
GAN has licensed its US Patent fourteen (14) times to major US casino operators and Parx Casino is the third land-based casino operator to license the Patent for real money Online Gaming following the licensing & services agreements between GAN and Greenwood Gaming & Entertainment, Inc. announced November 2014; MDDC (The Borgata) announced December 2016; and Ocean Resort Casino announced July 2018.
The Federal ban on sports betting enshrined within Professional and Amateur Sports Protection Act 1992 ("PASPA") was repealed by the Supreme Court of the United States on May 14, 2018 permitting individual US States to pass their own sports betting laws.
Pennsylvania passed legislation bill HB 271 on October 26, 2017 (signed into law on October 30, 2017) enabling land-based casinos in the State of Pennsylvania to launch real money Internet gaming and (subject to the repeal of PASPA) Internet sports betting.
GAN | Overview

GAN is a leading B2B supplier of Internet gaming enterprise software-as-a-service solutions to the US land-based casino Industry. GAN is listed on the AIM Market of the London Stock Exchange under the ticker: GAN

The Company has developed an Internet gaming enterprise software system, GameSTACK™, which it licenses principally to land-based US casino operators as a turnkey technology solution for both regulated real-money and/or virtual Simulated Gaming. GAN has fourteen (14) casino operators as clients of Simulated Gaming coast-to-coast across the US and Internationally; two (2) clients of real money Regulated Gaming in New Jersey; one (1) client of real money Regulated Gaming in Pennsylvania and ten (10) clients of real money Regulated Gaming in Europe.

The Internet Gaming System, developed in London under a UK Gambling Commission license, is certified to the highest technical standards currently required by gaming regulators. In January 2018 GAN announced a strategic partnership with SBTECH, a leading European B2B sports betting technology provider. In April 2017 GAN was granted a Casino Service Industry Enterprise license by the New Jersey Division of Gaming Enforcement being GAN's first privileged gaming license in the United States. In May 2018, the US Supreme Court repealed PASPA and GAN confirmed the H2 launch of sports betting for US clients integrated into GAN's enterprise software platform.

For more information please visit www.GAN.com
---
For further information please contact
UK & Ireland Investors: Newgate Communications
Giles Croot
[email protected]
+44 (0) 20 3757 6880

Davy (Nominated Adviser and Joint Broker)
John Frain / Barry Murphy
+353 1 679 6363

Liberum (Joint Broker)
Neil Patel / Cameron Duncan
+44 (0) 20 3100 2000